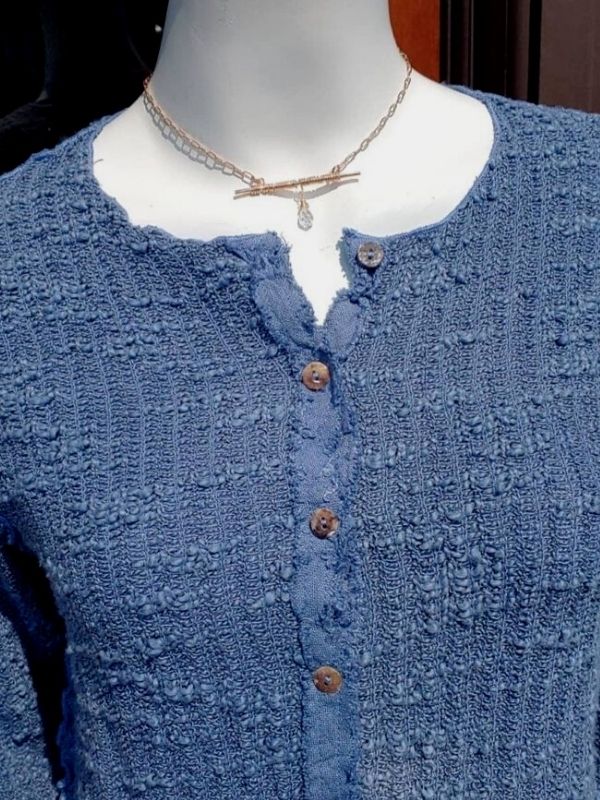 Wearing cute necklaces like this one adds fun detail to what
ever you're wearing! Of course you don't NEED to wear jewelry
but doesn't it look adorable with this?! This necklace works with a
plain top or even a busy patterned top. The darling textured
crop cardigan can be purchased from Clay and Cotton. The Bar None necklace
is from yours truly. And if you prefer the stone off set instead of dead center -
well I offer that too. You get to decide. 
Browse my Bar None necklace here