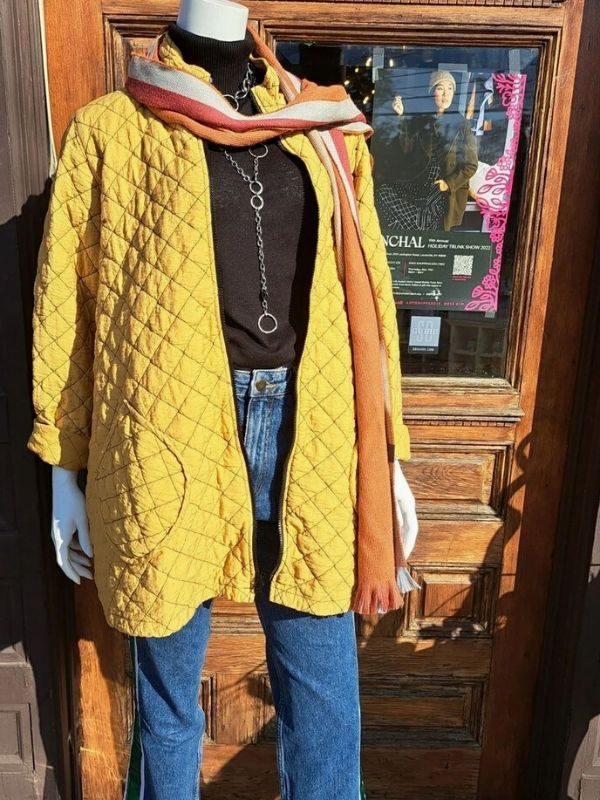 Wearing warm neck scarves and jackets doesn't mean
that your necklace doesn't matter or worse, doesn't
even show through! As you can see here jewelry is part of this
cute outfit. My long Chain Reaction necklace is very long
which allows it to hang down over a sweater and not stay
hidden up under a collar or your jacket. This necklace
can also be worn more than one way which gives you
fun options. We all want options, right?!

To learn more about this necklace click here.