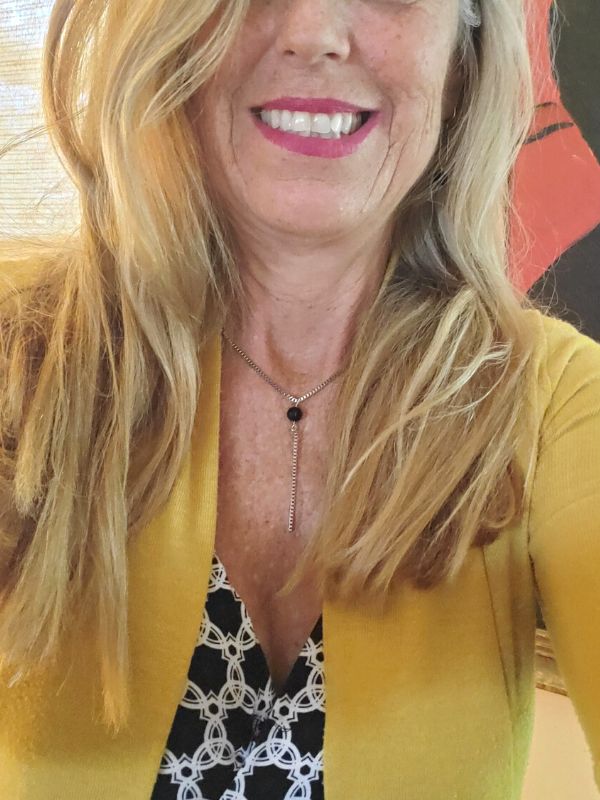 All shades of yellow worn with black are fabulous in my book.
Think bumble bee's. Haha but then again, YES!
The Ella necklace (shown here) compliments this pairing so well.
A mustard yellow sweater with a black and white modern print dress.
required a simple but complimentary necklace. And the Ella
necklace is just right. Its a simple necklace but lets you know - its there! 
The Ella necklace is a little bit modern, a little bit sleek and 
a little bit of cool. 


Browse The Ella Necklace here for more details