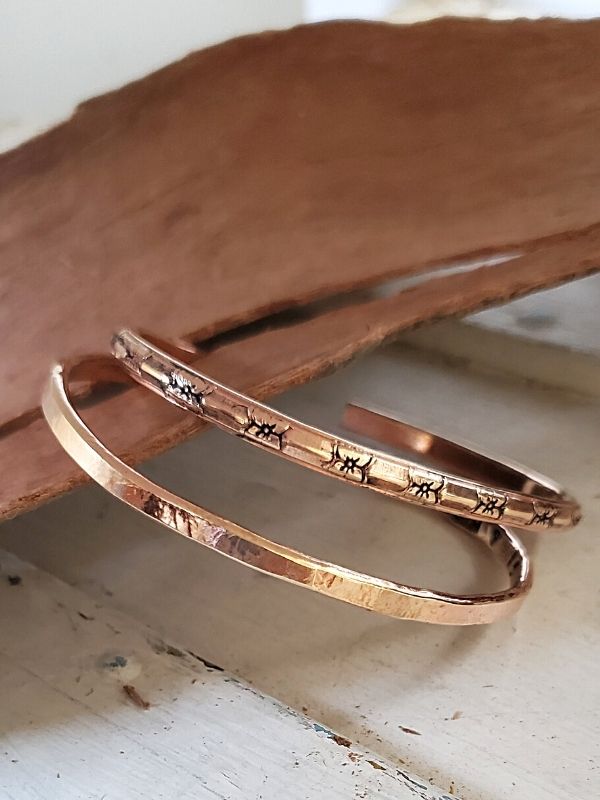 Handforged bronze cuff bracelets were made for a man. His birthday
to be exact. But these cuffs are also unisex style.Anyone
can wear a cuff bracelet. Everyone deserves to have token
of love and sentiment. Plus these have a cool artisan vibe.
The decorative cuff has a nice pattiern across the band while the 
plain one has a secret message stmped on inner band. And
yes wearing one is just fine but wearing two is really sharp.
Browse my Mens/Unisex Collection here
Browse ALL my Cuff/Bracelets here