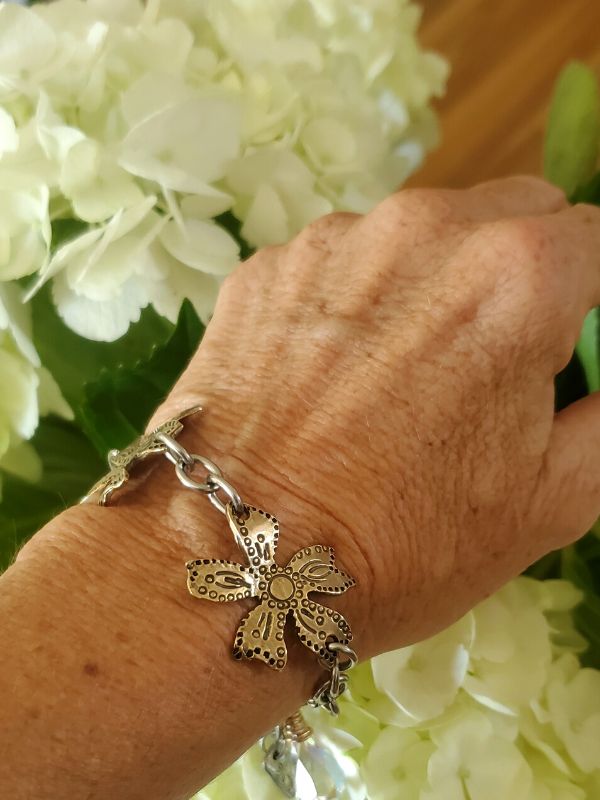 Flowers. Flowers are cheerful, uplifting and artful. Whether they are
fresh or metal like my bracelet. Working in a flower shop all through
high school got me hooked on these fresh beauties that come in every 
size shape and color. Talk about sparking joy! Yes indeed. What I love about
hydrangeas are the big giant size of each flower. Like a huge snowball. 
Just a bunch of them in a vase with absolutely nothing else is quite beautiful.
But my Flower Queen bracelet stays in fresh bloom year round. There is also 
a big gorgeous Swarovski crystal that hangs in back that sparkles like a 
chandelier. Its like pure magic around your wrist. This bracelet is for all those 
who are flower fanatics like me!
Browse the Flower Queen bracelet here 
Browse the Wildflower bracelet here (this one has 1 flower only)