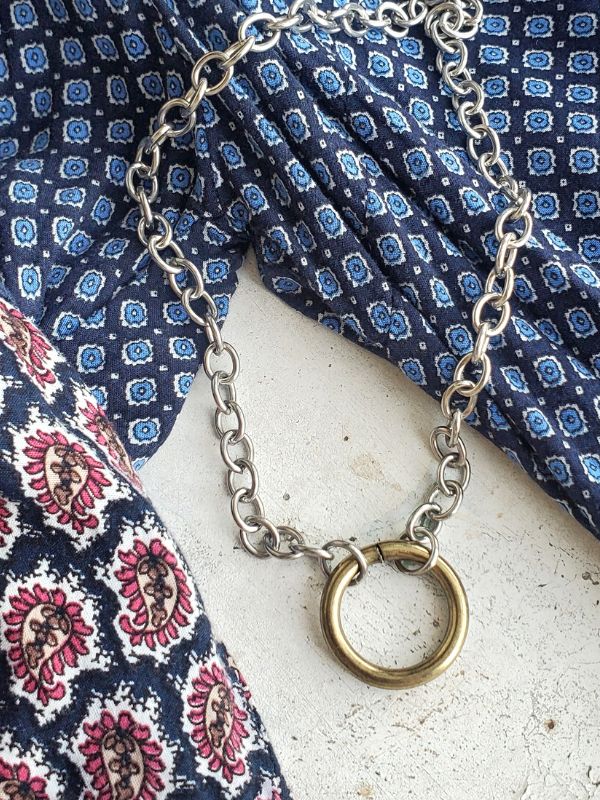 A simple go to chain necklace for your fun busy prints is just
the ticket! This chunky chain necklace works so well with any of your prints,
flannel plaids and textured clothing. A chain necklace adds a touch of
detail but doesn't steal the show. Its all about balance. If its a favorite 
print that makes you happy then let it steal the show. 
Jewelry can be the accessory that toes it all together.
Browe the Little ORing necklace here for more details.