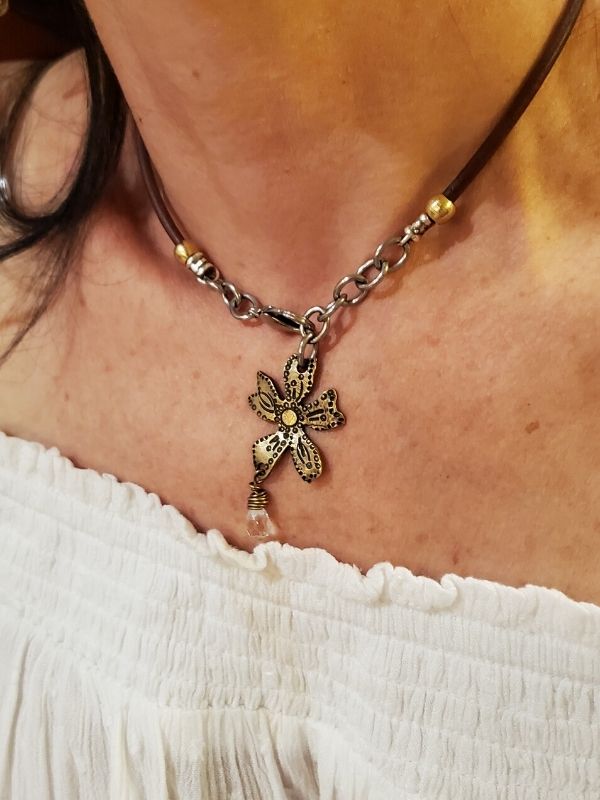 For the love of flowers you'll love this Wildflower necklace
that stays fresh year round. No wilting for you! Maybe an ocassional
polish but thats all. Mixed metal, chain and leather creates an
artisan style thats built to last. Add a flower to your necklace
collection for a does of cheer when needed.
Browse my Wildflower necklace here
Browse my Wildflower bracelet here