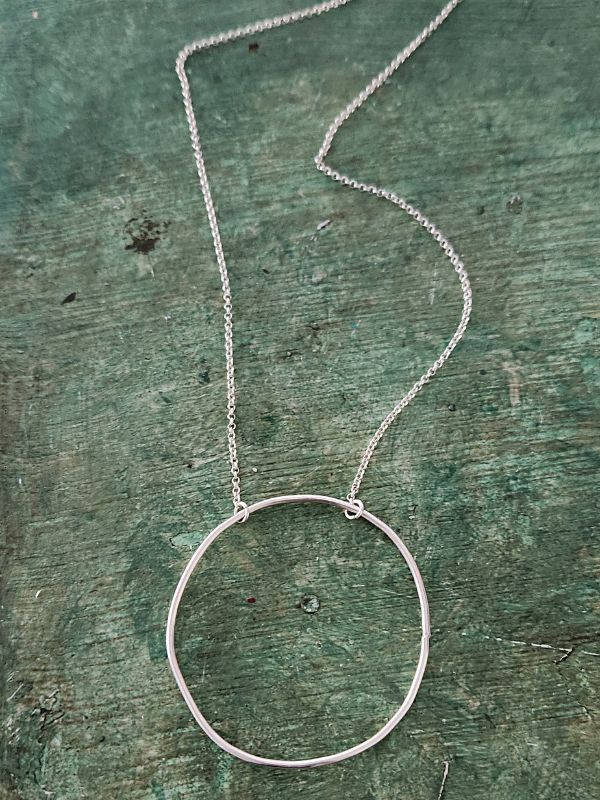 Do you love jewlery? Do you appreciate and value
handcrafted art on many forms? If you answered yes then
maybe my Karma Necklace (shown here) speaks to you!
This simple necklace is crafted by hand. The sterling silver
circle is formed by hand. Then soldered closed. Hammered
in places for interest and texture. This necklace will serve
you well because it goes with everything.
It can be all dressed up or worn with a flannel shirt
and blue jeans.


Browse the Karma necklace here for more details