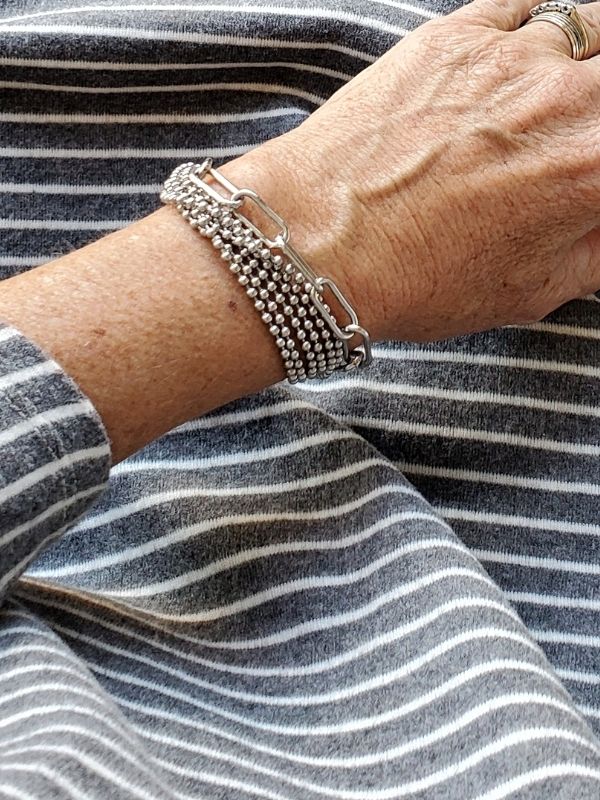 Gray clothes and silver jewelry are gorgeous together! Both the color
gray and silver metal are in the cool tone category. They match so to speak. 
Shown here is my large link paperclip chain Hedy bracelet. Accompanied by the
tiny layered beadball chain Joan bracelet. In this case opposits attract! 
When you want to stay cool choose cool tones!
Browse the Hedy Bracelet here
Browse the Joan Bracelet here