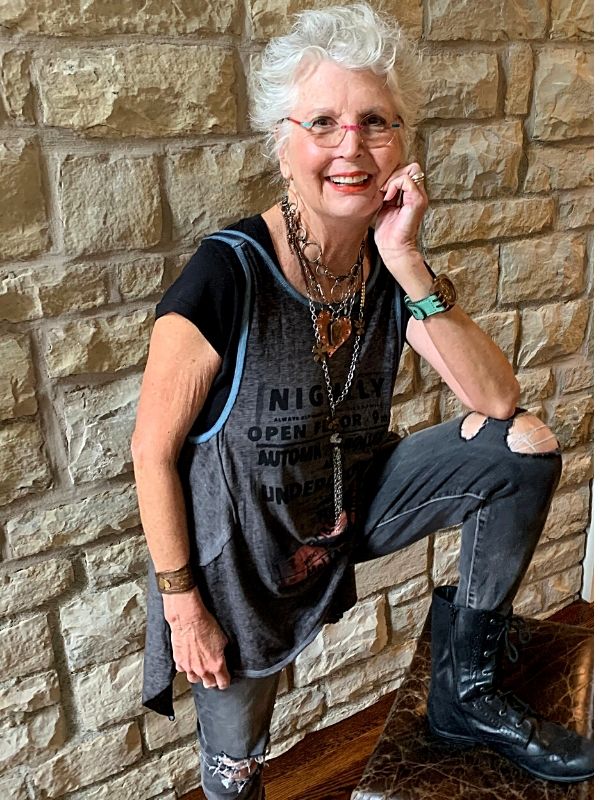 Ageless style is about women who prove that age is a trivial matter.
Indeed it is! This is my 75 year old sister Anne. She is the
definiton of ageless style every single day. Her outfits are a form
of self expression that bring a lot of creativity in the world.

Here she has gone for a touch of edgy style with cool af
black boots, ripped jeans and layers of necklaces upon
layers of my necklaces. I love how she wears my jewelry. From my 
count she is wearing at least 4 necklaces ( I think!)
I see the long chunky chain Flower Queen necklace,
the Strong love copper heart necklace, some crazy long
custom earrings, another heart called the Feel the Love necklace
A silver chain necklace - and a cuff bracelet. She make it look easy.


Annes mantra for style in the home or her outfits is to
"expect the unexpected". That keeps it a lot more interesting!
For more details about the jewelry Anne is wearing
click on the links below.