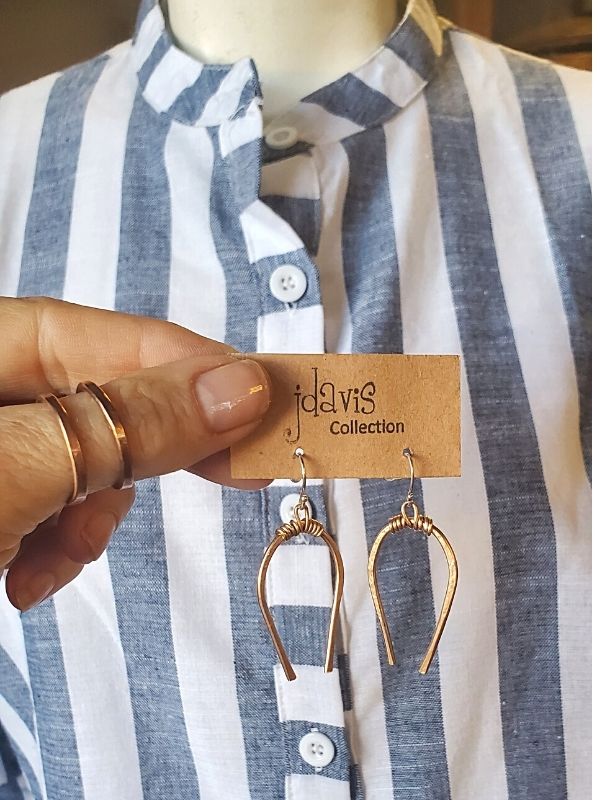 To me bringing your outfit to life with jewelry is the same thing as hanging pictures on your walls.
It changes everthing. Just as the type of pictues you hang creates a mood or jewelry choices are
no different. My horseshoe earrings and cuff rings here are hand forged giving them a casual cool
vibe. It's all about how you want to express yourself and what feels natural to you.


For details on my  Bronze Horseshoe earrings click here
For details on my Copper Horseshoe earrings click here
For details on my Cuff ring set click here