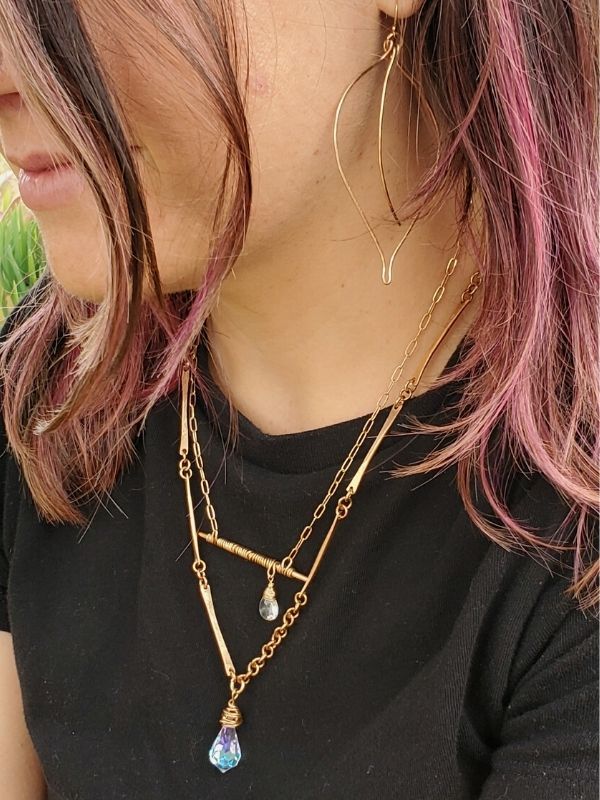 Layered necklaces add a lot punch to your outfits. And layer yourself with whatever 
style of jewelry fits your personality. Feminine or masculine or 
a bend of both. 

Sklyer is layered up in bronze chain and forged bars of bronze. 
The top necklace is called Bar None. Its uniquely offset. The longer
one is my Sundancer necklace. It has a giant Swarovski crystal pendant
dazzels in the sun. And last but not least are my "smaller" bronze
Loose Leaf earrings. They are light enough to compiment the
necklaces and not overpower. Don't be afraid to layer your jewelry!!