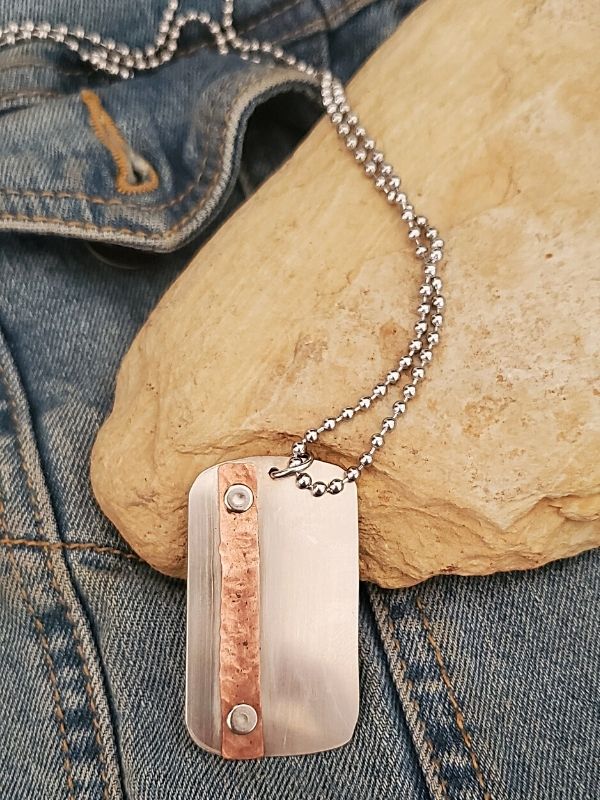 Dog tag necklaces continue to be a favorite piece of jewelry worn by all. They originated from war times.
They were used as military ID tag's to record soldiers identification. As time has passed these pieces
became very desirable to wear by everyone not just for the soldiers. With a modern masculine feel my
spin on these unisex necklaces is with riveted metal which makes it a stand alone piece.
Or there is another option.
Just as in the military uses the tags for important info - I can add the important info of your choosing
on the tag. So if you if need a unique gift for a certain someone being able to customize a wearable
gift will remind them of you everytime its put on.