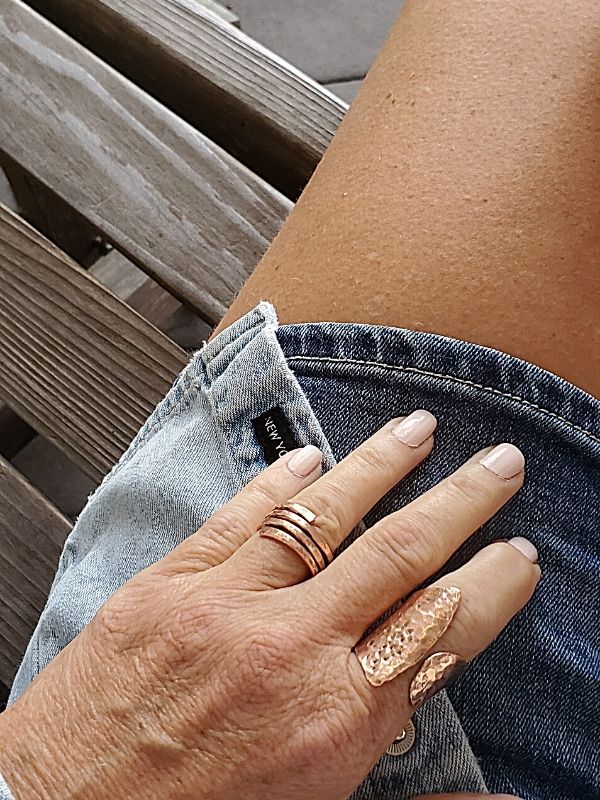 Sunday afternoon brought gentle porch swings, easy summer denim and copper rings. When Sundays
can truly be a day of rest, keep it simple.
Wear 2 shades of denim and ta dah your dressed done. Slide on my cool hammered wrap ring 
and coil ring for feel good art jewlery and let your swing glide you into relaxation.
Plus copper is antimicrobial. We all need more copper in our life.