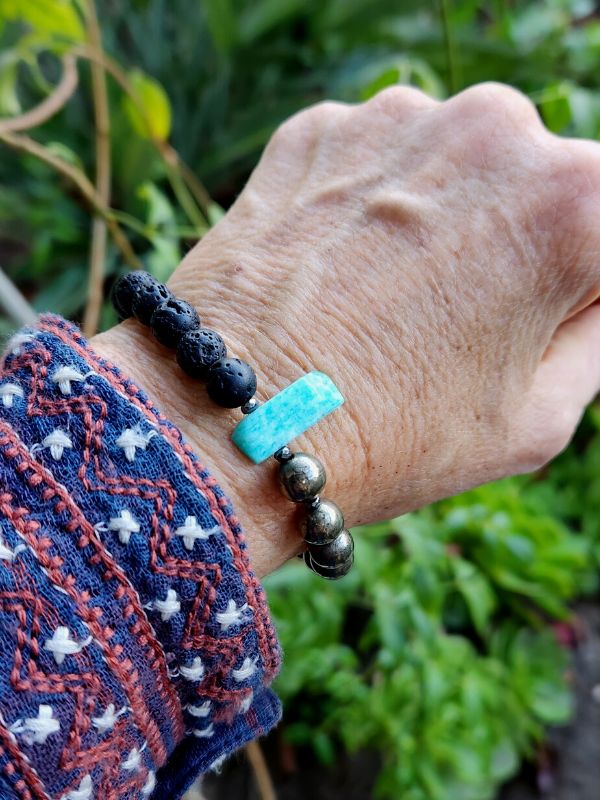 Yes! Yes, you can use plant based oils on this bold gemstone essential
oil bracelet. This bracelet serves you in two ways. For starters its a gorgeous
bracelet with lovely stones that can be worn alone or added in with
your favorite stack. 
The second way is to add of your favorite essential oils to those black lava
beads. Those beads are porous and will absorb a drop or two of oil.
You gently spread it around the bead. And let the goodness of those
oils do their job. Add drops of lavender oil to feel calm and soothed.
Add drops of pepperment and lemon to perk yourself up. The options
are endless! 
Browse the Serenity Now bracelet here for more infor.