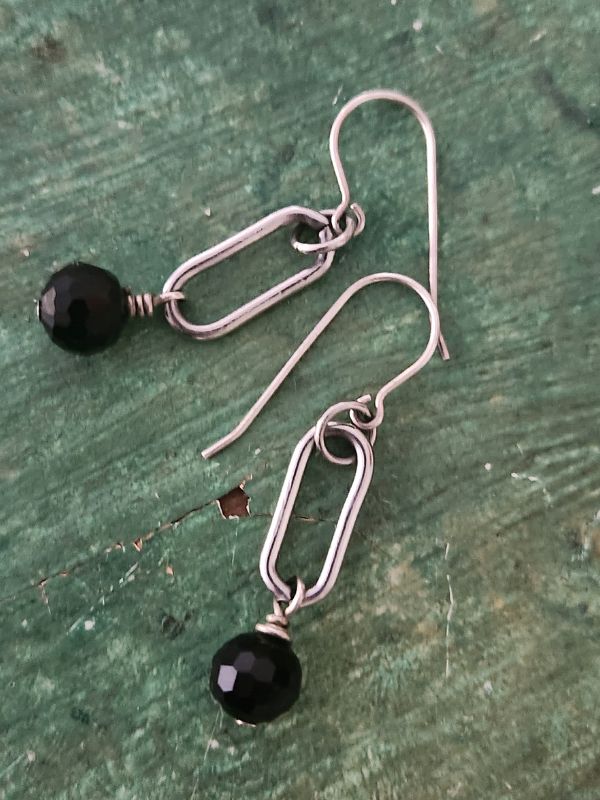 Having a pair of easy go-to earrings for everyday is a life saver!
Lightweight earrings with casual cool style. You can wear
these to work with a business suit. Or with your blue jeans
and a flannel shirt. Or with your favorite black dress. That
touch of black with the faceted onyx gemstone is smart,
sassy and strong.



Browse the Ella earrings here for more details