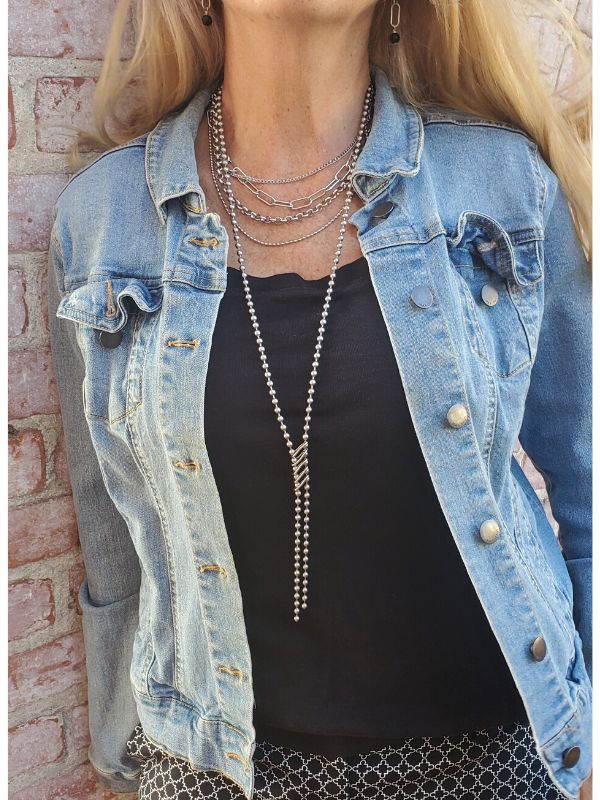 I've got a fabulous new jewlery line that offers endless combinations
of mixing and matching. Options that include both dainty to big
and bold. Made in stainless steel metal means that its hearty
and durable. Tarnish free means its stays shiny. Shown here 
are two bold statement necklaces, The Serena necklace and the
Chrissie necklace. They show that you CAN wear two statement 
necklaces together. Peaking out up top are the Bella earrings.
They are simple, complimentarty and don't try to steel the 
necklace show!
Browse the Serena necklace here
Browse the Chrissie necklace here
Browse the Bella earrings here