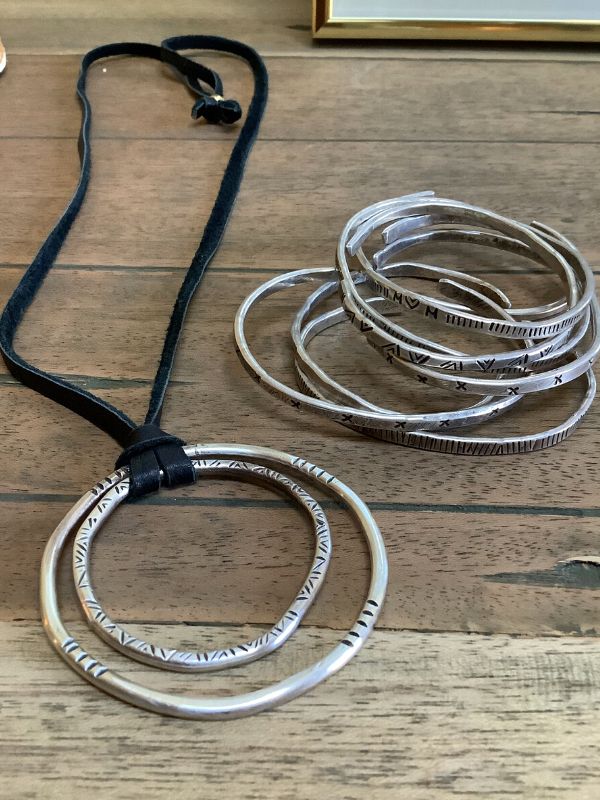 Are you a lover of sterling silver jewelry? Do bracelets that have been
hammered, textured with character and creativley brought to life get your
attention? And how about a necklace that falls in the same caterfory?! 

I know some of you are strickly gold wearing and others are
strickly silver wearing. For my sterling silver peeps, these pieces 
are made for your everyday living. Expressing yourself with things
you love and appreciate. Handcrafted jewelry is wearable art. 
When you wear artsian jewlery you can feel good about
keeping the arts alive.
Browse the Surround Yourself Necklace in Sterling Silver
Browse the Soulfed Stack of Five bracelets