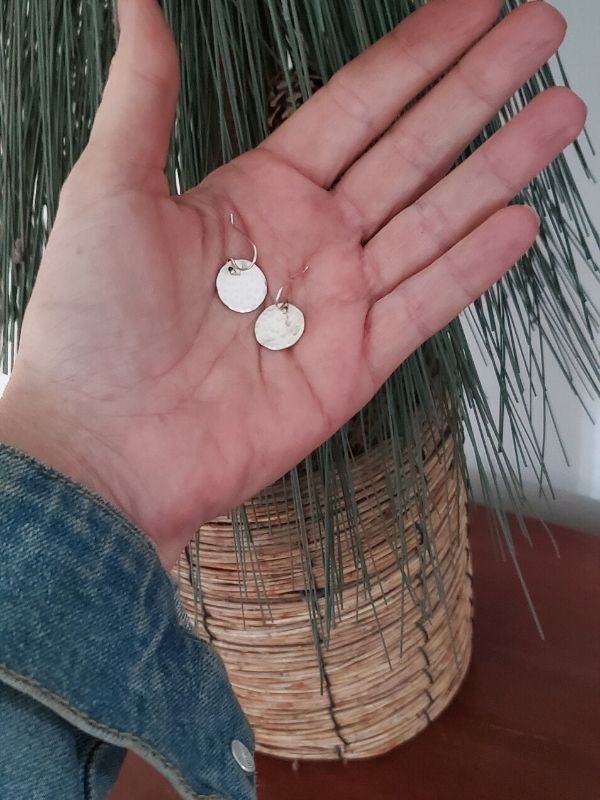 Having go-to earrings makes getting ready easy. Especially 
for easy, everyday, casual style. Those days when you
are running errands but want to feel put together. My cute little
sterling silver Drum Circle earrings are just right. Your ears 
won't feel naked. Your blues jeans and tee shirt
will look more intentional. And you might be left feeling a bit cute!


Browse my Drum Circle earrings here for more details