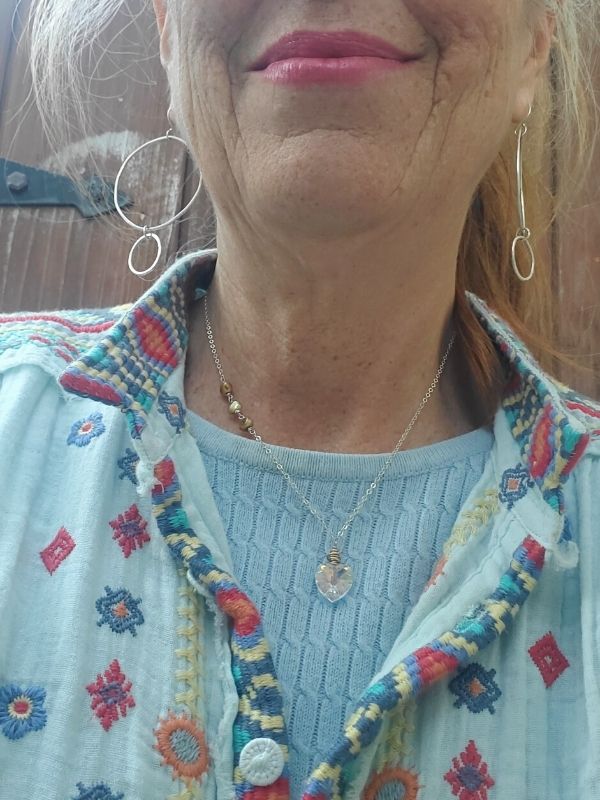 Seriously, I reach for these earriings when I need a pick me up,
or am already excited for the day and feel like expressing it.
The big swingy size and fun design are good 
moond bringers. (I just made that word up) 

They are also a super fun earrings to wear with anything
Johnny Was, like this top. And when you have a busy print
on your clothes you can still wear a necklace. The one
shown here blends right in but sparkles in the light. A
nice compliment!
Browse my Hoop de Hoop earrings here
Browse my Heart of Gold Necklace here