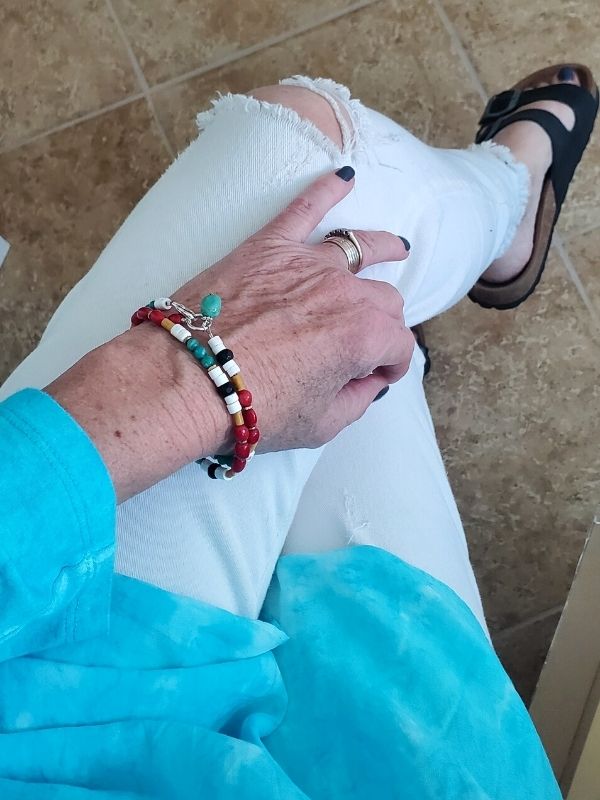 I just got over being sick. The world felt gray. I was even
sick of wearing pajamas! So.....today called for some super bright,
colorful clothes, lipstick and bracelets to make me feel all kinds
of alive! Dressing like that really does change you rmood. 
I know it does for me. Give it a try and see if you notice a 
difference. And for the record the name of this bracelet is
called Color Me Happy - so there. Ha!


Browse my Color Me Happy Bracelet here