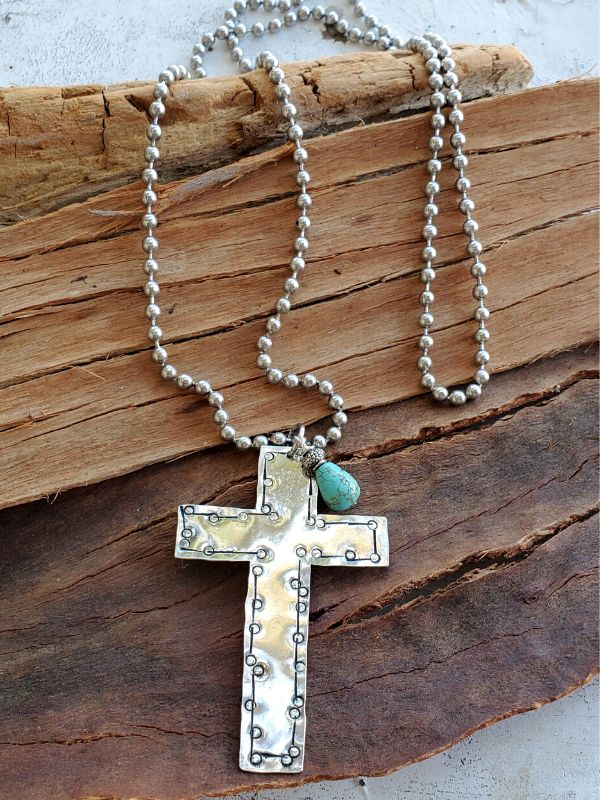 The Livin' on a Prayer necklace is an all around fun cool
piece of jewlery. Long, hip and attention getting with blue jeans,
or worn with anything black. But don't stop there because
whatever feels cool to you will be just right. Maybe for you
thats a long hot pink dress. Or flowy top with leggings. 
Basically whatever floats your boat. You are you and you are coolio.
This necklace has the option a turquoise dangle bead.
You get to choose that option!
Browse the Livin' on a Prayer necklace here