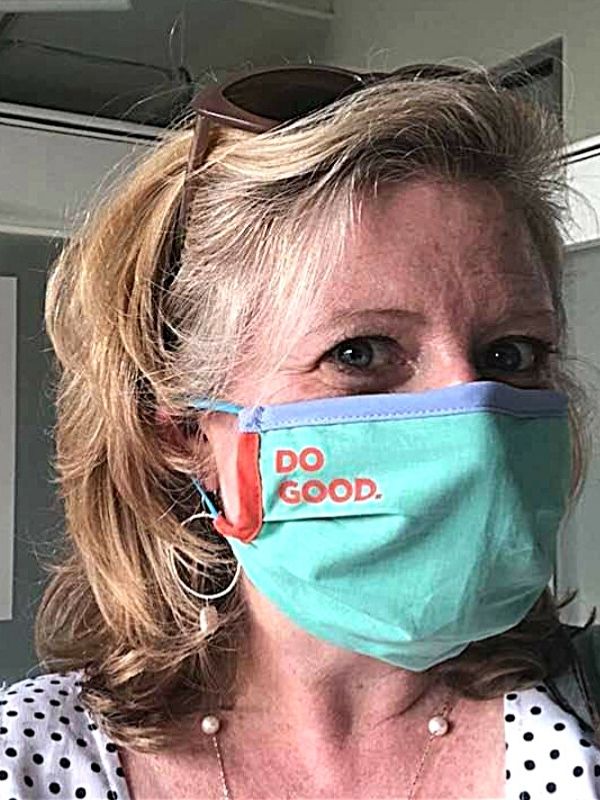 My customer Kristen is looking mighty good as she masks up at work and shows off my 
Pearl Hoop earrings! Kristen works for the Blue Grass Community Fondation in Lexington, KY.
They are experts in local philanthropy and understand the current needs of the communities they serve. 
They promote "Do the most good where you can".  And yes you can still wear jewelry with a mask!
Learn more details about my White Pearl Hoop earring here