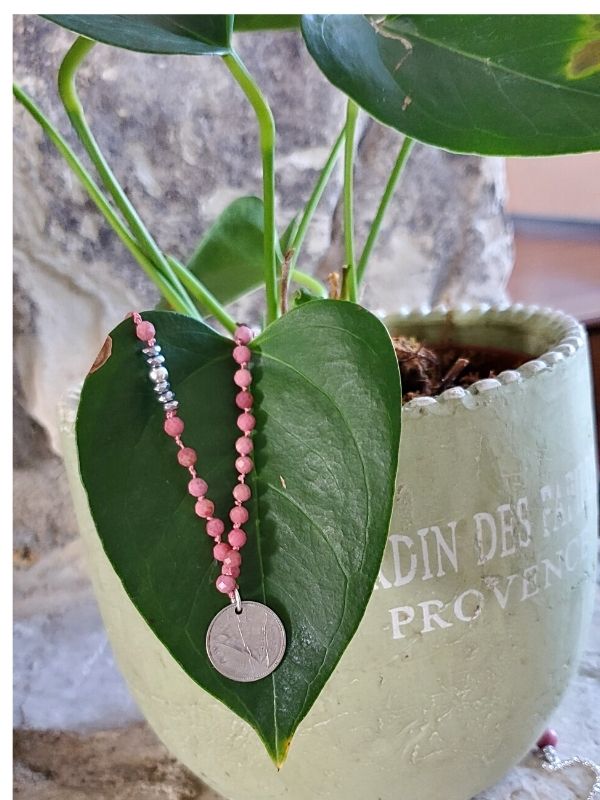 Pink and green colors are so fresh when paired together. Hanging this necklace on the green leaf
   shows it off quite well. They have a beautiful contrast. And these same colors are the theme of the 
   famous Beverly Hills Hotel in California. Its tried and true.   Bright pink and green are pretty for Winter,
   Spring, summer and Fall.Year round baby!
   This necklace also features a Canadian coin. Old coins make for such interesting jewelry. Full of
   character and history. You can see more of my coin jewelry in my Wanderlust Coin Collection
   Or email me for a custom design! info@jdaviscollection.com