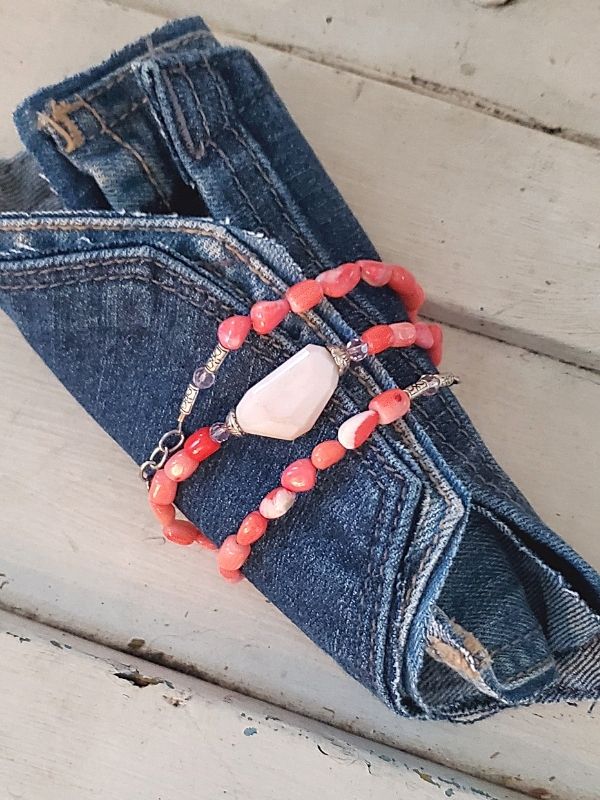 Pink is great year round. Pink is upbeat. Pink is feminine. Pink is pretty! So with a pile of pink stones this
became the Pinkberry necklace or wrap bracelet. I live in my blue jeans so most all of my jewelry needs
to be wearable with denim. When your feeling down pop on some pink for a does of cheerful.
Click here to learn more about my Pinkberry necklace