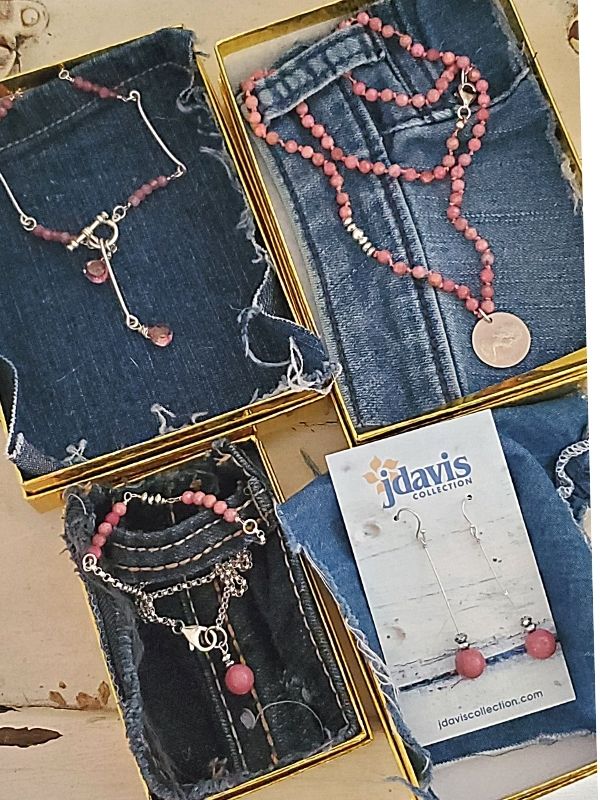 Pink gemstone jewelry made for someone who loves all things pink and feeling feminine, delicate
and gracefully stylish.  Pinks are also pretty when paired with gray, brown, navy, black, orange and
green. Pinks and neutrals works so well together. All of the jewelry shown here can be worn together or 
can be enjoyed wearing a couple of pieces at a time.
Browse my ready to wear necklaces, bracelets or earrings here.
But if you want custom jewelry then email me here - info@jdaviscollection.com