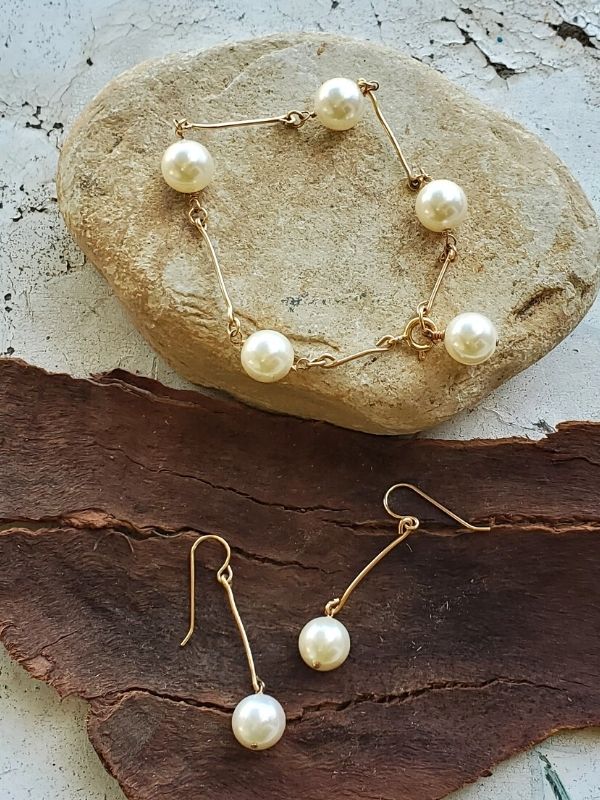 Weddings are special occasions to celebrate and dressing up is fun.
When in doubt classic pearls are always a good choice. My White Pearl 
gold stick earrings have a modern contemporary feel. Pop on my
very pretty white pearl bracelet and you'll be looking chic. You don't
always need a necklace. Yes you heard that right! A pretty neckline
might be all you need. Letting your earrings and bracelet compliment
a simple, but classy style to honor the wedding couple
and special ocassion.
Browse my White Pearl Gold Stick earrings here
Browse my White Pearl Floating bracelet here