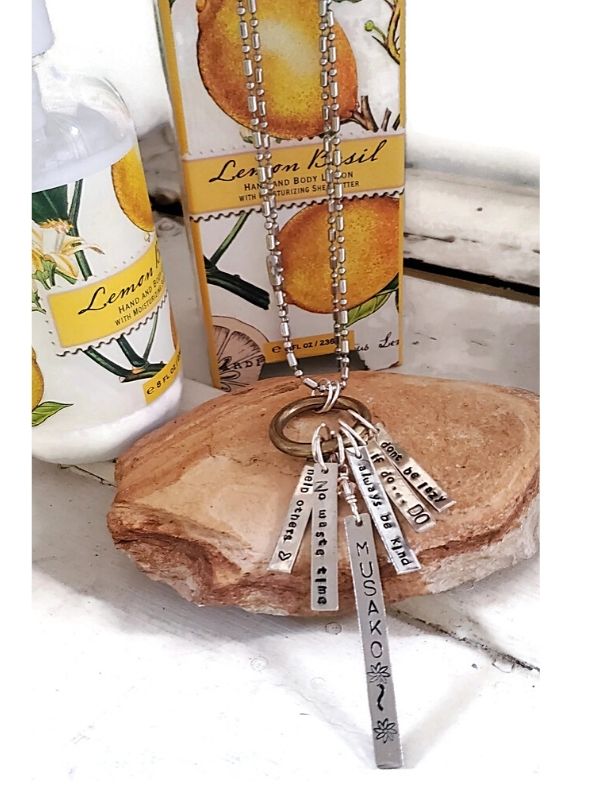 Don't overlook the gift of self-care! Life is precious and meant to be enjoyed. Self-care
helps you better cope with stress and allows you to prioritize whats important to you. I like
to think of self-care as the instructions you get on air travel - put your oxygen mask on
first and then put on your child. By doin so you are better able to take of your child. And
by excersicing personal self-care you'll feel better and that spreads to all those around you.
While everyone may have their own self care needs it boils down to things will ultimately
make you feel better, calm, loved, soothed, relaxed etc. For soothing scented luxury a nice
lotion is always refreshing. This lemon basil lotion from Michael Design Works is heavenly. 

They have all kinds of items to choose from. My Use Your Words charm necklaces are made to
order with absolutley anything you want those word tags to say. This gives you the option
to choose words that will bring love, hope, gratitiude and maybe some really feel good
memories. Self care gifts cannot be beat!!