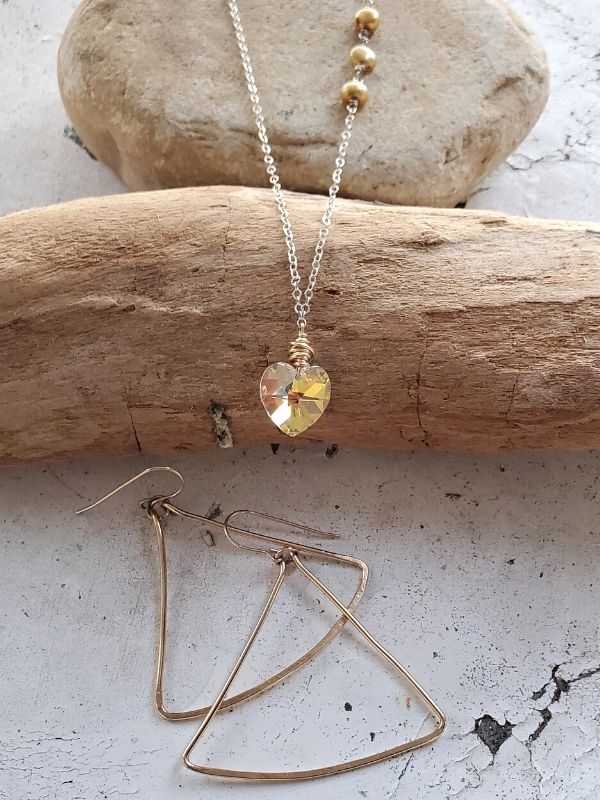 Yes let your light shine because the world needs it! You can
start be stepping out with my incredibly shiny and sparkly Swarovski
crystal necklace. Slip on my shiny gold trinagle earrings and 
let your confidence explode! You'll be lighting up the sidewalk
every step of the day. Hopefully making someones day a little better.
Browse my Heart of gold necklace here
Browse my Upswing earrings here