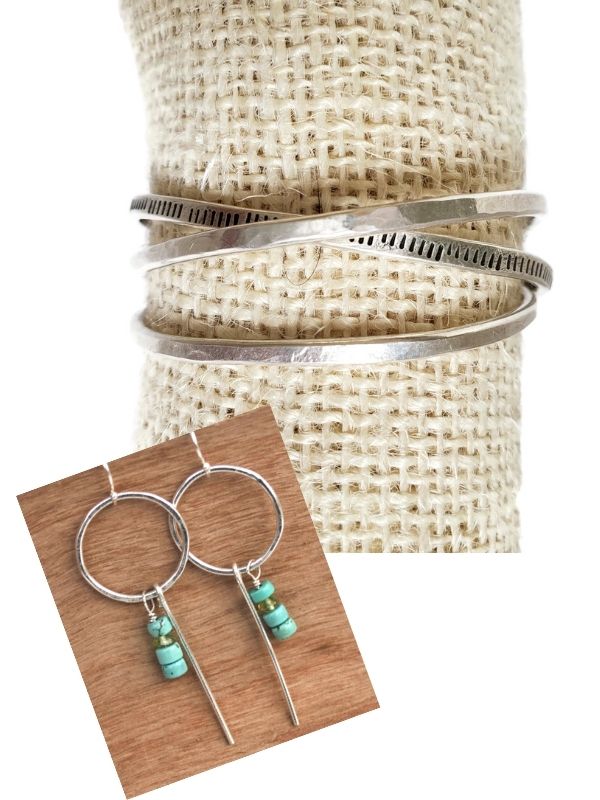 Hello there Springtime. I like you. Breezes, flowers and
lighter clothing in fresh colors. I've got a simple set of silver
stacking cuffs and turquoise earrings to go with your fresh tops,
dresses, skirt & pants.

Cuff are simple ans so easy to wear.
Silver cuffs are down for any ocassion, any time,
any where! They could easily become everyday regulars for your wrist.
Turquoise earrings just speak for themselves. I mean who doesn't
love turquoise earrings?! With a hoop and a stick these
earrings are just so arty and cute.Swingy and light.
Whether your going to lunch, a business meeting, zoom call
or chasing butterflies (haha) these cuff bracelets and 
earrings are ready and waiting.
Browse Turquoise Hoop Stick Earrings here
Browse the Soulfed Set of Three cuffs here or
Browse cuffs seperately

Clean Slate Cuff