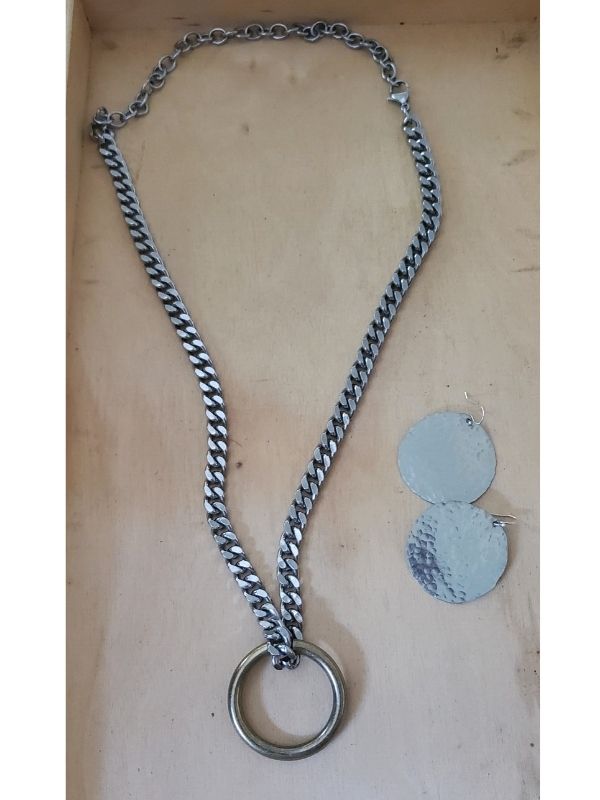 Having a statement necklace and pair of earrings
                that you can count on is essential in my book. Especially
                for that last minute funtion. That function that you now
                need to attend. When there is no time to shop for
                something new, having statement jewelry already
                in your pocession can be a real life savor. Pieces like
                my big ORing necklace and Silver Circle Dance earrings 
                can uplevel any outfit. You'll be ready to head out
                the door in no time! Perfectly polished.
                Browse my Big ORing necklace here for more details
                Browse my Silver Circle Dance earrings here for more details