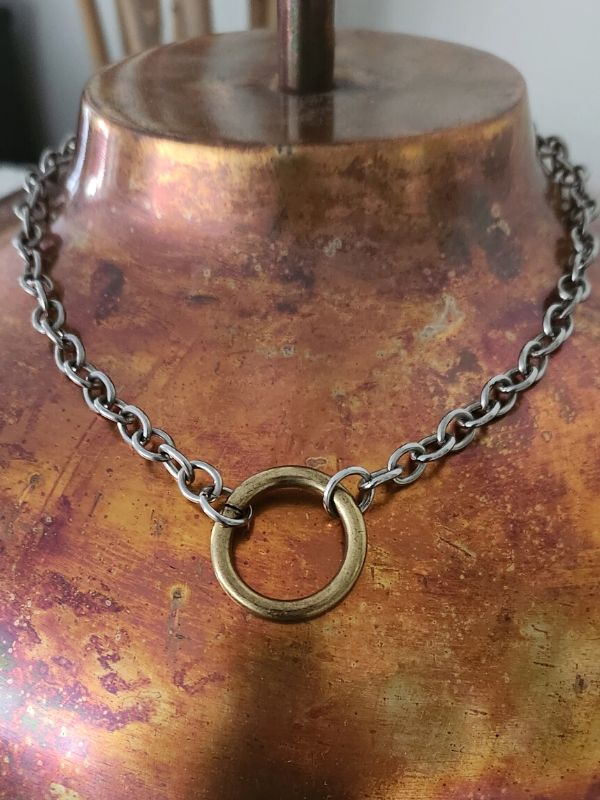 This necklace delivers instant badass vibes, so let the
unleashing begin! You can still be a badass wearing a simple
design. Its all about those details. A blend of chunky chain with
a bold brass center ring can be worn with everyday tee's
and tops. Or go ALL black for a concert or dinner out.
Think about this a blue jean jacket and ya can't go wrong!
Browse the Little ORing necklace for more details.