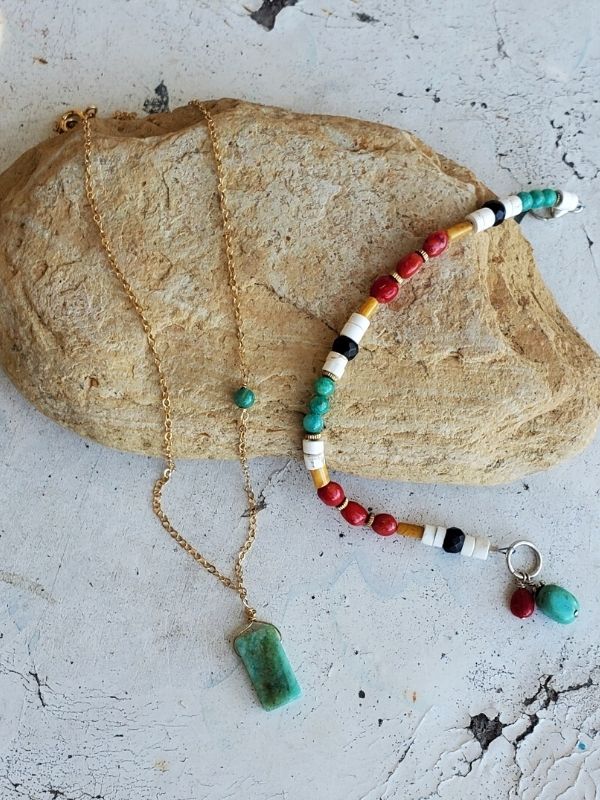 Oh yes you do! For starters this necklace is actually called
Green Light necklace and green means  - go. And while your
going, the Color Me Happy bracelet wants a ride as well. With complimentary colors
and a fun pattern they just go hand in hand. So cute together.
Happy jewlery with happy colors = a green light baby!
Browse the Green Light necklace here for more details
Browse the Color Me Happy Bracelet here for more details