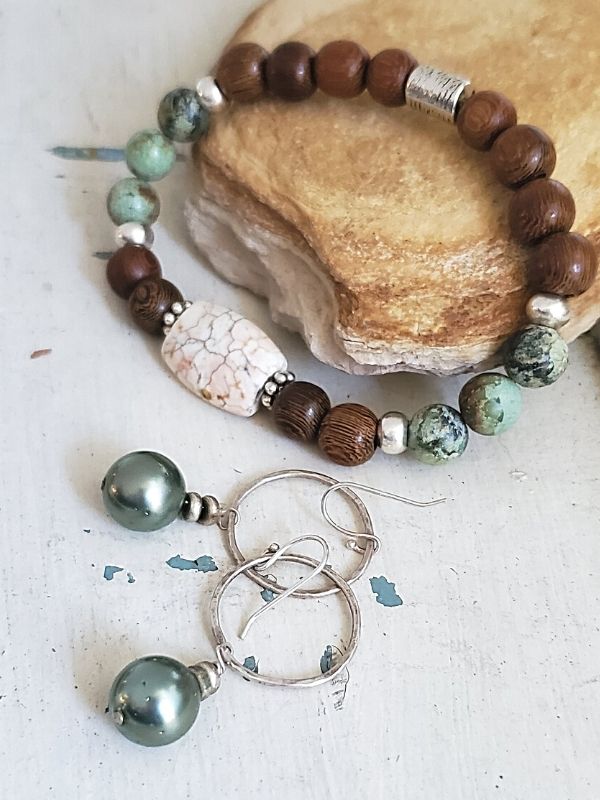 This casual cute bracelet and earrings are for lovers of pearls, aromatherapy jewelry and
the color green. Thats a lot of favorites to enjoy and wear. And these colors also look good
on a variety of skin tones.
Earrings swinging from your ears are just fun body decorations. Like having ornaments on
your tree! This earthy gemstone bracelet is also an aromatherapy bracelet. Those brown wood beads
are porous and able to absorb your favorite essential oil. Just a drop or two goes on the wooden
beads and are gently rubbed in. You can enjoy your scent all day. Just apply more as needed.
Browse my esential oil bracelet here