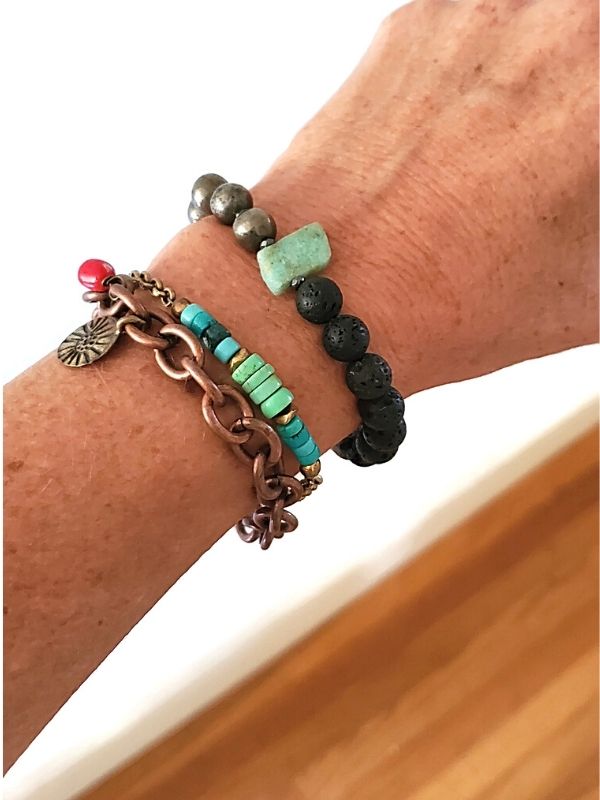 '
Blue jean style calls for cool down to earth jewelry. The more eclectic the better. Like the stack Im showing
here includes an aromatherapy bracelet and my Moonglow double stand bracelet (the moon is hiding
underneath in this photo!) They all compliment each other as well as your blue jeans. That is a
must for me. This stack is extra good because its really just two bracelets doing all that showing off!