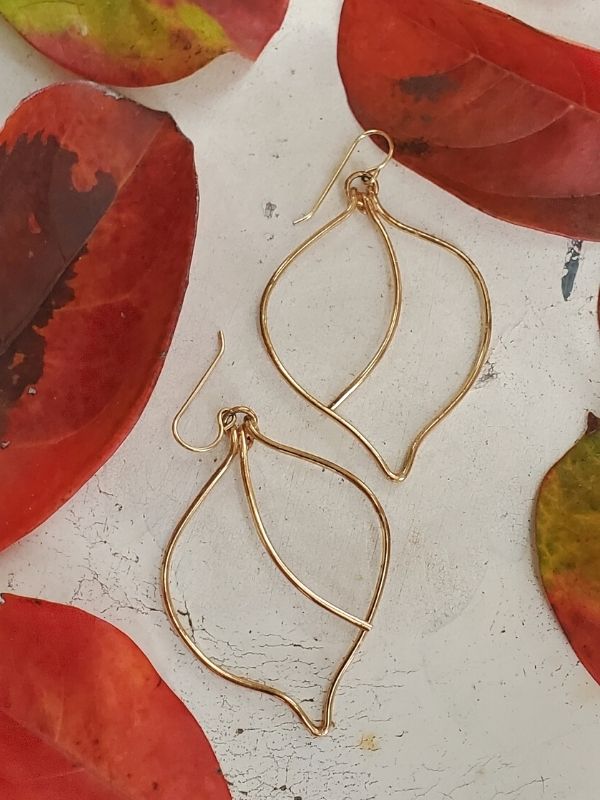 Fall brings sweater weather, apple picking and all the beautiful 
trees that drop leaves in all the pretty Fall colors. I love the sound 
they make crunching underfoot. I also love my cute Loose Leaf earrings
that will always be there for you. Even when the tree's loose all their
leaves these earrings will be snug as bug waiting just waiting 
for you to slip in your cute little lobes. Wear these with a beanie, 
a turtleneck sweater and you'll be Fall ready. No rake required.
Browse my small/medium Loose Leaf earrings here
Browse my large Loose Leaf earrings here