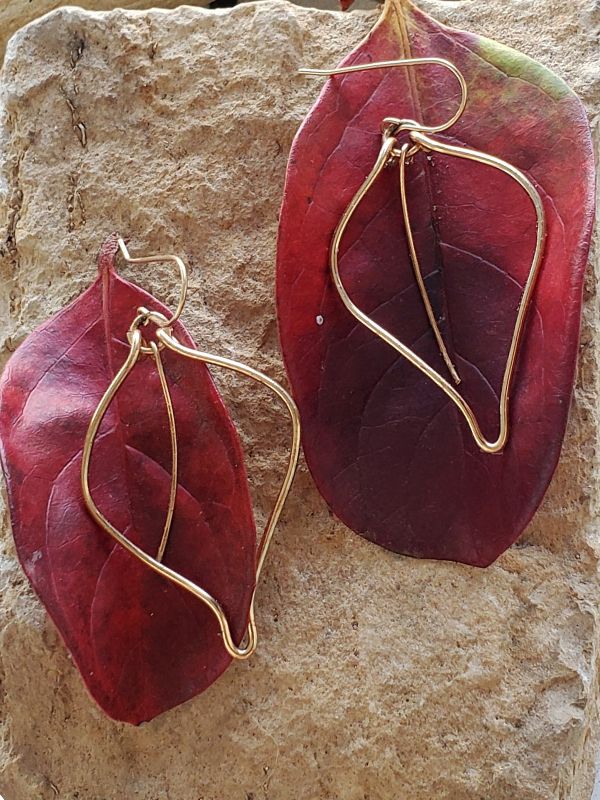 While many trees loose their leaves in the Fall my earrings
won't let you down. They are happy to hang loosely from 
your precious little lobes in every season! Handcrafted in bronze
wire they also go with all your seasonal outfit colors and styles.
Wear these earrings with a Summer dress, yes. Wear these earrings 
with a Fall sweater and scarf, yes. Wear these in Winter with a 
cozy turtleneck, yes. Wear these in Spring with a pastel outfit,
yes again!
Browse the Loose Leaf earrings here