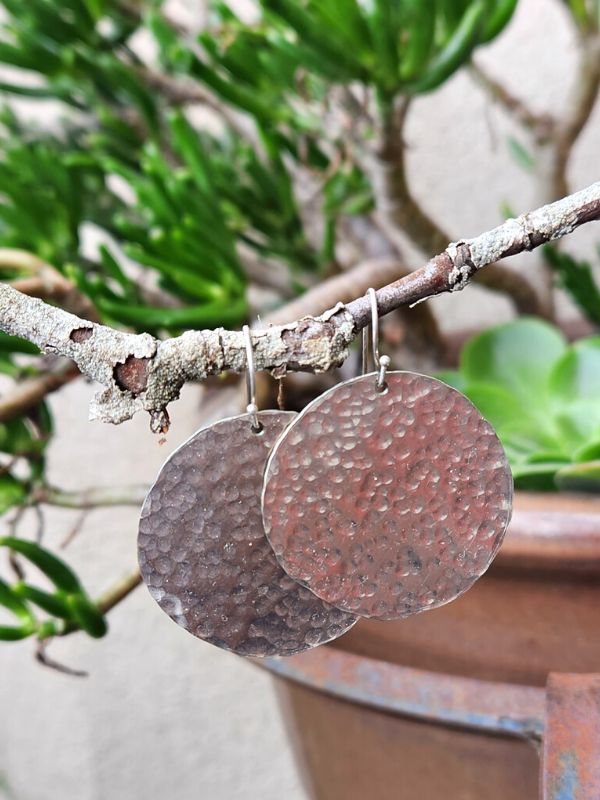 My Circle Dance earrings were meant to be show stoppers, and they are!
These earrings can make a bad hair day look good. They are exceptionally
attention getting on both long hair and short hair gals. They were named
circle dance becuase they will seriously have you wanting to get up and move!
I kid you not. If you wear no other jewlery, these earrings speak volumes.

As always each pair are handcrafted. Cut out with a tiny jewelers say. Filed
and sanded. Heat fired to soften the metal for the hammer striking. Scubbed
clean. Put into a tumbler for further cleaning and polishing. Then beautifully
packaged for you and your ears!
Browse the Circle Dance earrings in Silver here
Browse the Circle Dance earrings in Brass here