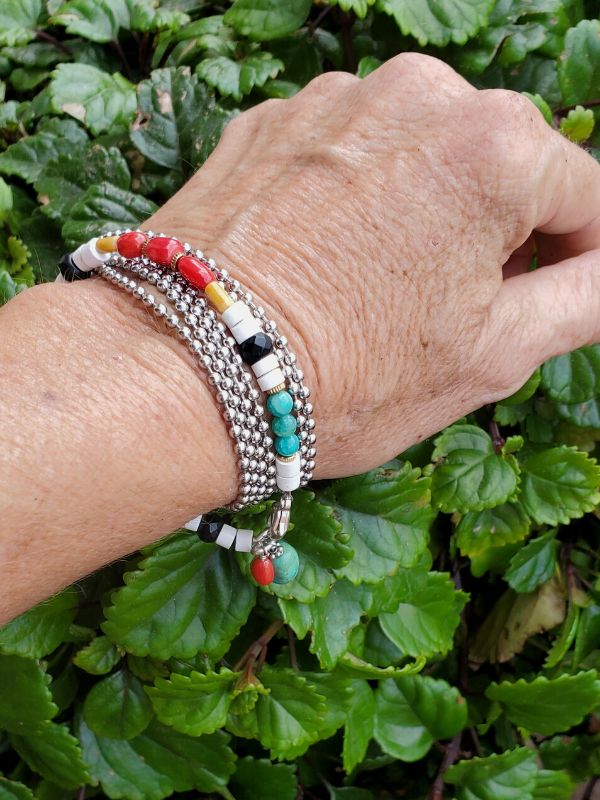 How can you NOT pack some punch with the very colorful 
gemstone bracelet paired with a silver multi chain bracelet?!
These might come in handy when you need a boost of confidence
around your wrist as a reminder. Say you are going to meet up with 
a group of new people and are feeling anxious. 
The bracelets not only have meaningful gemstones but they
will get noticed and may get the conversation started! 
Jewelry can easily be armor for your mind, body and spirit.


Browse the Joan Bracelet here
Browse the Color Me Happy Bracelet here