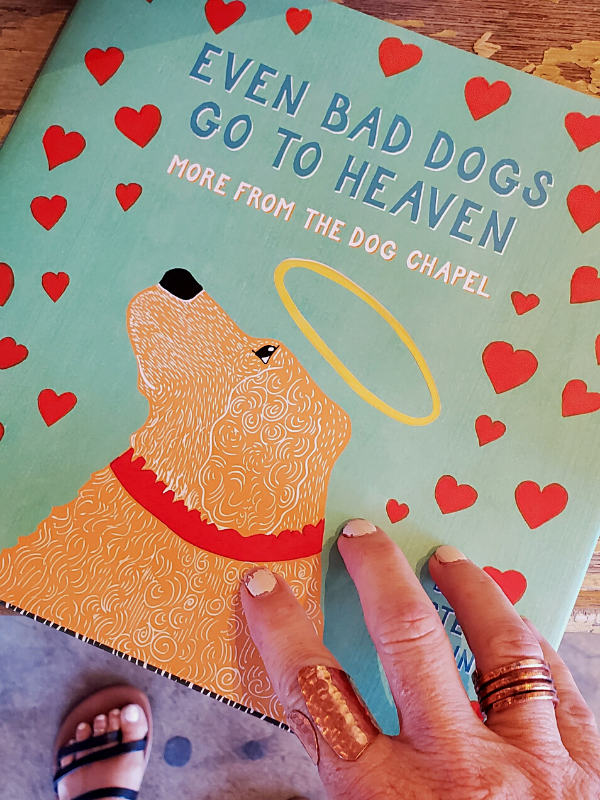 When our family dog died we bought a special book to read to our kids. But the 
 title on this book - Even Bad Dogs Go to Heaven - had me laughing out loud.
One of our 3 rescue dogs fit that category. He had a very difficult time adjusting and following the rules.
Bless his heart. My kids would have loved this book when he passed.

My copper rings were on my fingers as I thumbed through this book. (Those rings like to point at things;)
This book is from Mindfulnest in Burbank, CA. Since Covid it is now called Stay Home Friend . 
You can shop them online for more books, cards and artisan made gift items.
For info on my rings click on Wave Wrap Ring or Coil Ring here.